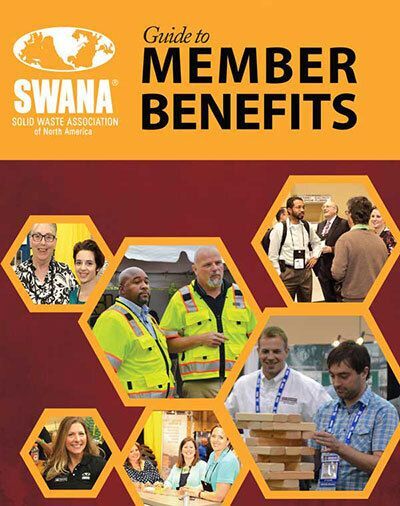 Why SWANA?
Everyone has their own reason for joining an association. For some, it's the networking opportunity. For others, it's the educational content. And for many, it's how all of these benefits can take their careers to an entirely new level. That's the essence of "I AM SWANA". For more than 40 years, our association has been the leading voice for professionals in our field. We represent leaders like you from every discipline in solid waste management.
What Does SWANA provide?
We're a group of more than 8,300 solid waste professionals across the United States, Canada and beyond with a mission to advance the practice of environmentally and economically sound management of municipal solid waste. SWANA membership provides you with unique opportunities to connect to other professionals, utilize key resources and advance your career.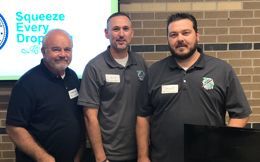 Connect with other professionals on industry specialties, local happenings, policy changes, best practices and much more.
SWANA Chapters – Available in every region of the U.S. Chapters have their own newsletters, host local tours and events, provide training opportunities, and advise their officials on behalf of the profession.
Technical Divisions – TDs bring together some of the best minds in 7 different fields of solid waste management, each with their own educational opportunities, events, and newsletters for up-to-date information in your specialty.
Members-Only Website and MySWANA Profile – Includes online membership directory and online networking communities.
WASTECON® – Held annually in the fall, WASTECON® is the only solid waste conference that is run by and for solid waste professionals, brings thousands of members together for training courses, technical sessions, networking opportunities, and access to hundreds of exhibits and new products.
Utilize key resources for more efficient operations, innovative ideas and enhanced communications.
I AM SWANA News e-newsletter keeps you informed of all things SWANA each month.
MSW Management, SWANA's official bi-monthly magazine, explores the latest industry trends. FREE for SWANA members.
SWANA's eLibrary houses over 1,000 documents, presentations and videos.
Advocacy for the issues you're concerned about through legislative action and access to the Applied Research Foundation (ARF) reports.
Advance your career and expand your horizons both personally and professionally with some of the industry's most experienced solid waste experts and innovative leaders.
Leadership positions and program development opportunities on any one of SWANA's many committees.
SWANA Career Center, the premier electronic recruitment and job search resource for solid waste professionals.
Training Sessions, eLearning and Certification courses at discounted prices for SWANA members looking to set themselves apart through our highly recognized credentialing programs.
The International Solid Waste Association (ISWA) FREE trial membership only for SWANA members.